How to make a natural homemade deodorant
Make your own homemade deodorant with this white clay and lavender recipe
White clay is a great base to prepare a deodorant thanks to its antiseptic properties and its great absorption power. Applied in powder form, it reduces sweat and eliminates bad odor.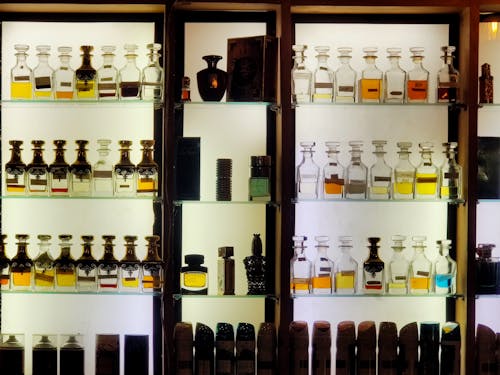 You can follow this recipe to prepare a homemade white clay and lavender deodorant and see firsthand the incredible benefits of kaolin.
HOMEMADE WHITE CLAY AND LAVENDER DEODORANT
With these ingredients, we will obtain 50ml of deodorant
INGREDIENTS
A teaspoon of almond oil

Kaolin clay

45 ml of lavender hydrolase

15 ml of rosemary or calendula extract

8 ml of vegetable glycerin

1 gr. alum stone powder

20 drops of clary sage, rosemary, or ylang ylang essential oil
PREPARATION
We will need two containers. In the first, a glass bowl, we put the hydrolases, the alum powder, and the glycerin; to these, we add the kaolin until it forms a mass of semi-liquid consistency.

Meanwhile, in the other, we mix the essential oils, the almond oil, and then extract that we have chosen.

Then we add it to the first one, stir everything and pack preferably in a roll-on.
Make a Face Mask and Take Time For Yourself - New!
5 dangers in deodorants (and 3 natural solutions)
Biologist Heather Patisaul of North Carolina State University cautions that potentially harmful chemicals found in deodorants and cosmetics reach the bloodstream more directly than if we ingested them.
Once inside the body, they accumulate, for example, in the fatty tissue of the armpit where they bind to hormonal receptors and trigger alterations that could even lead to cancer.
Make your own floral water to scent your home👈
On the other hand, these substances also threaten the balance of the microbiota that inhabits the skin and which is essential for its good condition.
According to a study published in the journal PeerJ, people who do not use chemical deodorants have colonies of Corynebacterium that are responsible for body odor, but also protect against pathogens.
In contrast, people who use deodorants have hardly any bacteria and these are from the Staphylococcaceae family, which can be both beneficial and harmful.
TOXIC PRESENT IN CONVENTIONAL DEODORANTS
Dr. Patisaul warns of the danger posed by these five categories of common ingredients in conventional commercial products (without natural or organic certification).
1. PRESERVATIVE AND CARCINOGENIC PARABENS?
They are preservatives that can interfere with female hormones. A few years ago it was discovered that these substances were concentrated in cancer tissue samples.
5 Indoor Plants that Purify the Air👈
It has not been possible to establish a cause-effect relationship, but the fact that these preservatives are also hormone disruptors is at least suspicious. They are best avoided and many manufacturers have already removed them from their composition.
2. ALUMINUM SALTS, ELIMINATE SWEAT, AND BACTERIA
They are used to reduce the amount of sweat, but cause instability in breast tissue genes and alter skin microbiota populations.
Although researchers have not determined that they are carcinogenic, it is advisable to reduce or eliminate their consumption.
3. TRICLOSAN, ANTIBIOTIC, AND HORMONAL
It is an antibiotic substance that is related to the appearance of bacterial resistance and abnormal hormonal activity, as has been proven in animal studies.
It is also found in soaps, acne products, and toothpaste.
4. PHTHALATES, ENDOCRINE DISRUPTORS
These compounds are endocrine disruptors that interfere with testosterone (in men and women) and affect the nervous system.
Top 10 Vegetable Oils For Skin and Hair 👈
They are capable of reducing the fertility potential and, even, in the case of pregnancy, affecting the development of the fetus. They have been associated with a lower IQ and a higher risk of asthma.
5. UNKNOWN FRAGRANCES
It is practically impossible to know what is behind this generic identifier in ingredient lists. Most likely they are derived from petroleum, which can be phthalates or other potentially allergenic and irritating compounds.
HOW TO PREPARE YOUR DEODORANT AT HOME (Recipe)
Organic products and homemade preparations are a safer option than supermarket or drugstore deodorants.
With bicarbonate: mix 1 g of bicarbonate in a few drops of water (without completely dissolving) and apply it to the armpits.

With lemon: the citric acid in lemon juice removes excess odor-causing bacteria. You just have to pass a thin slice.

In pasta: mix 30 g of cornmeal, 30 g of baking soda, and 5 tablespoons of coconut oil. You will get a deodorant paste.
How did the recipe come out? What uses do you give white clay to take care of yourself? Let us know everything in the comment section!
Until the next post, take care and pamper each other from the root!
ORIGINALLY WRITTEN BY - FITNESS YODHA